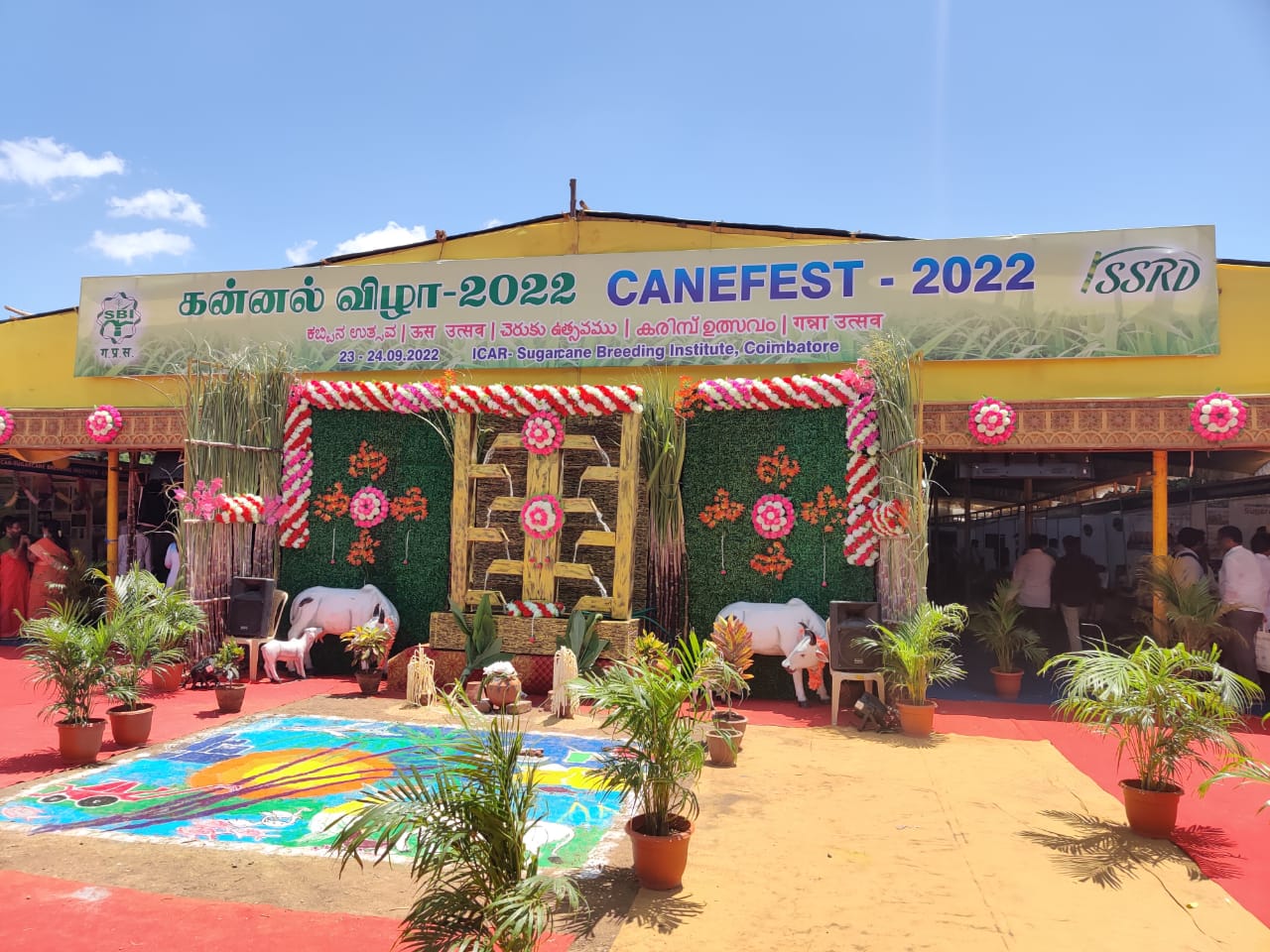 SPIISRY Participated in Kisan Mela "Kannal Vizha 2022" organized by ICAR-SBI, Coimbatore
1 year ago
Sugarcane Breeding Institute of the Indian Council of Agricultural Research is organized CaneFest, a two-day sugarcane farmers' festival at its premises in Coimbatore on 23 & 24 September 2022. The event has been named as Kannal Vizha in Tamil.
The 110-year-old ICAR-Sugarcane Breeding Institute, Coimbatore in association with Society for Sugarcane Research & Development (SSRD), organized this event for the southern region to showcase the sugarcane technologies developed at the Institute and elsewhere for the benefit of sugarcane growers and other stakeholders.
Farmers, farm women, rural youth, agri-preneurs, industrialists, sugar factory personnel, officers from agriculture and allied government departments, NGOs, scientists, policy makers and students from Tamil Nadu, Kerala, Karnataka, Telangana, Andhra Pradesh and Maharashtra were participated in the two-day event.
Spiisry Participated in Kisan Mela "Kannal Vizha 2022" for showcasing various technologies of the institute and sale of spice-based value added products.